Dallas
Dallas is a very special puppy to her family, and is a special case to BHF. Dallas's owner was referred to BHF by their cardiologist, with whom BHF has worked many times. After their initial inquiry, however, we had to shut down the Financial Aid Program with the expectation of relaunching at the beginning of 2015. Dallas's family was told to sit tight. Unfortunately, Dallas's condition progressed so quickly, her cardiologist felt that she could not wait until BHF relaunched to apply for funding, and he performed life saving surgery even though Dallas's family could only pay a fraction of the cost. Dallas's family is now on a re-payment plan, but under their current financial duress, it will take them two years to pay off the balance.
The following was written by Dallas's mom:
Dallas is a very special Cocker Spaniel Lab Mix puppy. She is loving, sweet and so playful, and she has literally saved my life, numerous times.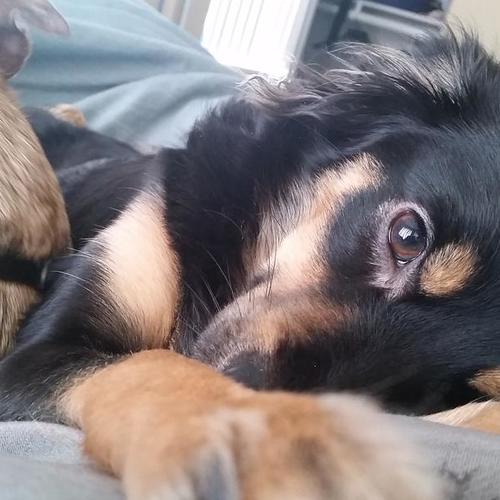 My Husband and I adopted Dallas when she was just a few weeks old. We immediately fell in love with her! Shortly after getting her, we took her to the vet for her check up to begin her vaccinations and spay proceedings. We were told at first that her heart sounded a little fast and that she may have a murmur, but puppies often grow out of it. We went ahead with her vaccinations, but when the time came a while later to get her spayed, we were informed that her heart murmur was more serious than originally thought. After meeting with a cardiologist, we were told that Dallas in fact had a Grade VI heart murmur caused by a PDA.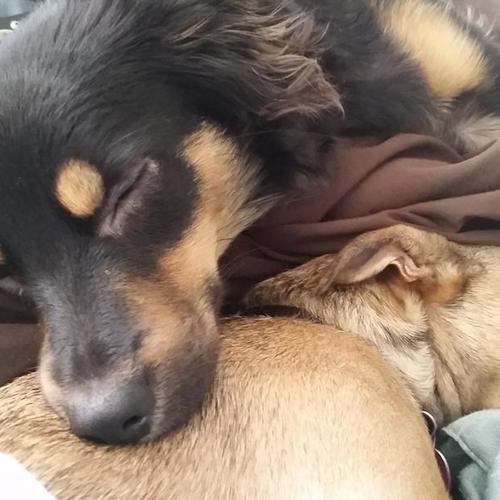 I myself have serious health conditions, several surrounding the heart, and the moment we were told that this was a life threatening condition was heart breaking. I often pass out without warning. One night, I had gone to the bathroom and passed out on the floor. Dallas alerted my husband, who was able to take the proper steps to revive me. On another occasion, I was having trouble breathing and was unable to alert my husband. Once again, Dallas crawled all over, barked, licked, did everything her little paws could do to wake him up. At this point, Dallas does not let me out of her sight. She follows me everywhere, almost like my four-legged Guardian Angel. To say that I love my dog is an understatement, so when the time came that she needed us to save her life, I knew we had to act. Her surgery was extremely expensive and out of our price range. I have had to stop working due to my illness, and paying for life's expenses on one salary is difficult.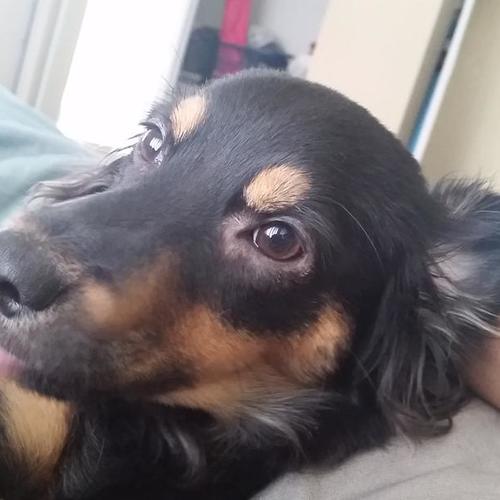 Our vet's office is by far the most amazing group of people I have ever had the pleasure of working with, and they did the surgery even though we did not have the full funds at the time. We currently have a balance with our vet's office and need any help that is available to pay it off. These people saved my dog's life and in turn have saved mine, and I want to pay them back in both respect and financial obligation. The financial obligation, with no help, will take two years to pay off. My husband and I are forever grateful for the people who saved her life, just as we are so happy that we have an amazing dog who is so in tune with us and our needs. Dallas never ceases to amaze us!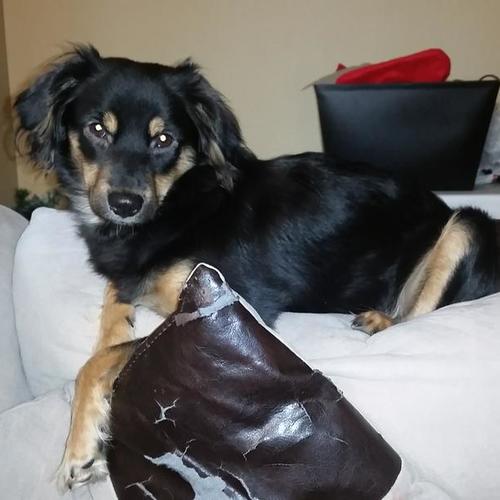 She truly is my Guardian Angel!
Click here to help Dallas by making a tax-deductible donation to The Big Hearts Fund!