Keeva
When Keeva's hearing-impaired mom Sara lost her beloved canine companion of ten years to cancer, she knew she needed to find another dog quickly to both heal her broken heart and to be her "ears" in the world. So she and her husband soon adopted Willow, a young Bullmastiff. Shortly after Willow joined their family, they realized that she was lonely and needed a doggie companion.
Sara and her husband let Willow pick out her new sister. Enter: Keeva!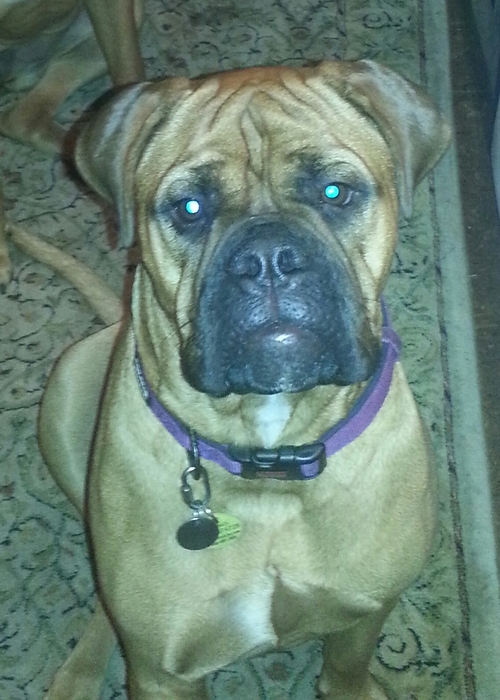 Sara says: "Keeva has been a true joy to our home and a great companion to us all. They [Keeva and Willow] are inseparable, playing constantly and eating a lot (walls and carpet included)!"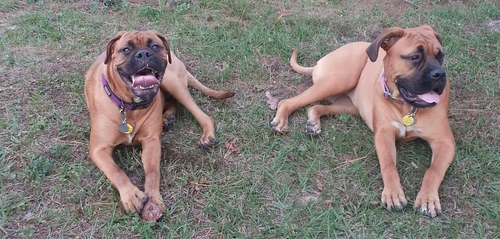 Keeva's nickname at home is "La-la-loopsey" because of the look she gets on her face just before she gets "the crazies." She makes her parents laugh daily, and her funny, spunky personality is contagious to her sister Willow, who chases her all over the house!
"[Keeva's] best feature is that she waits at the end of the drive for my husband to walk home, and she walks him to the door," explains Sara. "Keeva is my husband's baby girl. They have a special bond."
keeva walkin home from Big Hearts Fund on Vimeo.
Everything was going very well until early June, when Sara and her husband noticed that Keeva looked stressed. Her breathing was labored (heavy), and she wasn't playing as much as usual. They took her to the emergency hospital, where they discovered her chest cavity was full of fluid. They drained almost two liters of fluid that day, and diagnosed Keeva with Constrictive Paracarditis, a condition where the pericardium (sac that surrounds the heart) is constrictive, or squeezing the heart. This prevents the heart from filling with blood normally and raises the pressure it takes to "push" blood into the heart. This causes fluid to be forced out of the vessels, and it accumulates in the space around the lungs (chest cavity).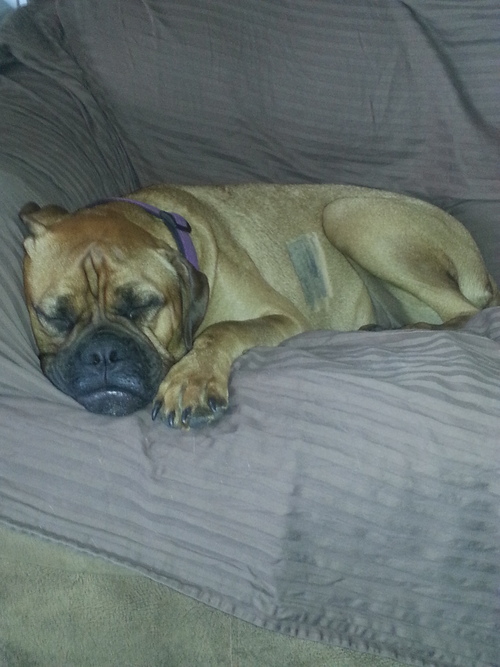 The good news is that Keeva's pericardium can be safely surgically removed, and Keeva has a great prognosis if the funds to afford the procedure come through. Keeva's mom and dad work hard as an office assistant and a forest ranger, both making modest salaries, and still have two children living at home. The $200 every two weeks to drain fluid from Keeva's chest cavity, plus all of the other vet bills are taking a large toll on their finances. The surgery Keeva needs will cost a little more than $4,000.
Can you find it in your big heart to help save this sweet girl's life?