Caesar
This cute little guy was about a year-and-a-half old when this picture was taken in October. Like many of our applicants, Caesar was born with a PDA – and if he didn't undergo surgery within weeks, his cardiologist was very concerned for his ability to survive. Congestive Heart Failure was imminent for him.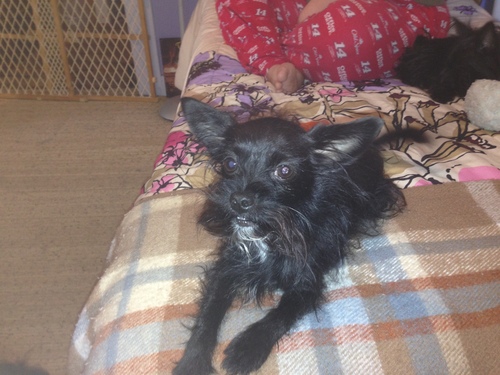 Caesar's surgery was estimated to cost around $2,500. Because his owner is currently disabled and unable to work, he was living on a limited budget that unfortunately could not sustain the cost of Caesar's cardiac surgery. Like many pet owners, Caesar's dad loved him and was devastated to think that Caesar might have to suffer if he couldn't find a way to help him.
That's when Caesar's cardiologist, Dr. Hatton, told Caesar's dad about The Big Hearts Fund. We were able to grant Caesar $1,000 towards the cost of his surgery. Now this sweet little guy who was not feeling so well in October is doing very well, able to run and play without wheezing and coughing, just like any other dog without severe cardiac disease.