Frosty
This special little guy is named Frosty, and he plays an very important role in the lives of two little boys who love him.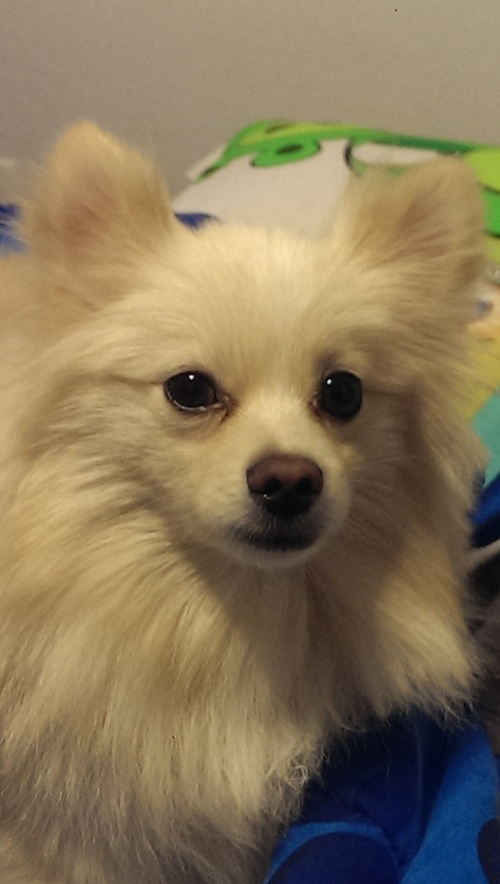 One day, their mother dropped Frosty and her two young children off at their grandmother's house because she was going away for a few days. A few days passed. She never came back.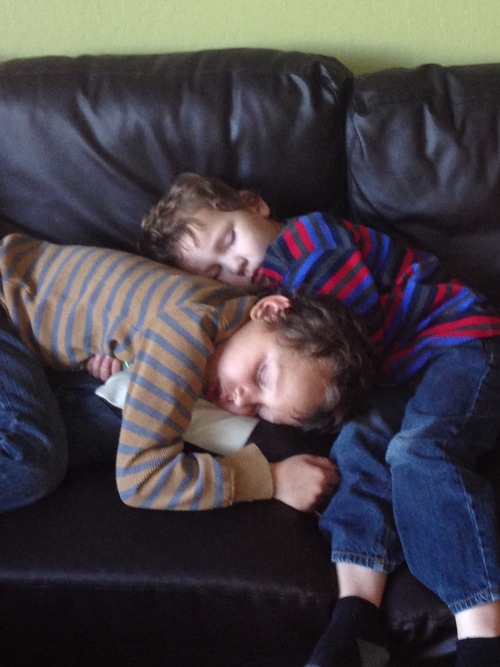 Through the tears and the anger and the sleepless nights following their abandonment, these little boys held on tight to Frosty. So did their grandmother, Ellen.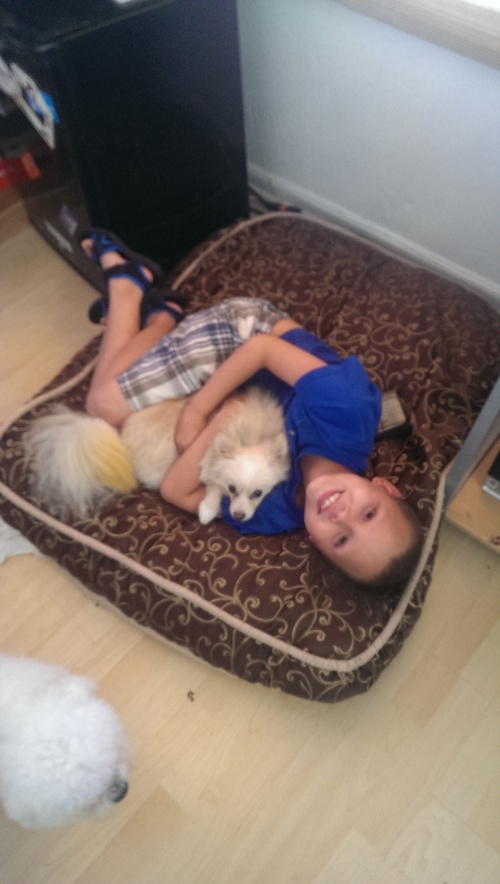 "Frosty is their world," she explained. "He reminds them of what was. He loves the boys and guards them. We had months of anger and crying and Frosty was right there through it all. We are ok, and the oldest is doing very well in school. We struggle, but at the end of the day when I'm tucking them both into bed with Frosty it all feels right."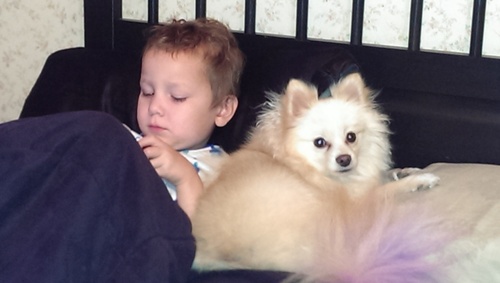 Frosty loves to help wake his human brother up for school. He jumps on him and licks his face. If he can't find a face, he will go after hands and feet! He never tires of belly rubs. He also "sings" with his grandmother, especially when she's driving. "If I start singing, he throws his little head back and starts yowling. It's great!" Ellen wrote. "If you leave the room, say to get a snack, he forgets who you are and he will bark (intruder alert!) until he figures out 'OH! Right! It's you!' That one can be tricky, especially when putting the boys to bed," Ellen says, "so I usually just carry him with me."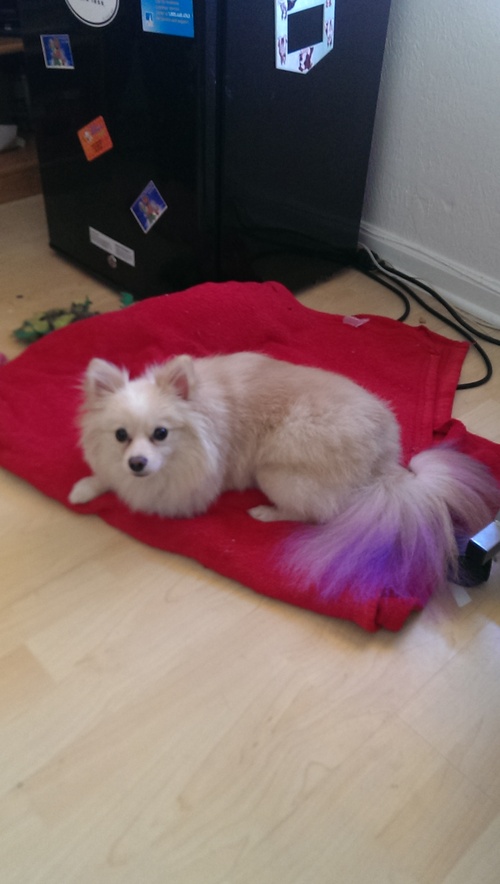 It was during one of these moments carrying Frosty when Ellen first noticed his abnormal heartbeat. She could feel that something wasn't right, so she took him to the vet. Like many other BHF sponsored dogs, Frosty has a PDA (patent ductus arterioris) that requires surgery to correct.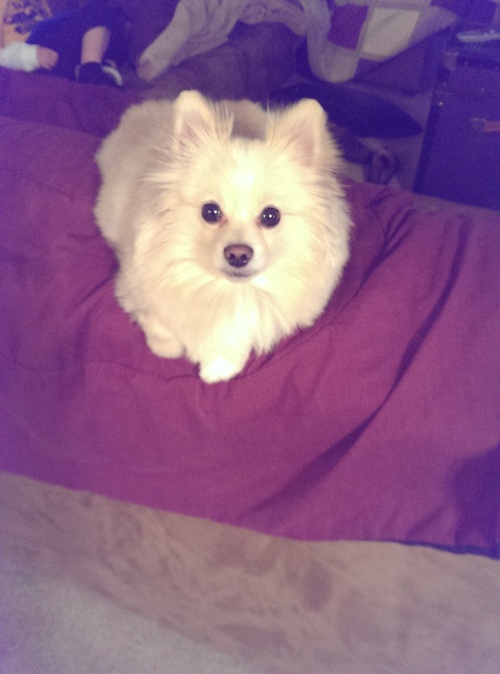 If he doesn't receive the surgery, he will suffer and die young.
Frosty's grandmother works hard to support him and her grandchildren, but not having planned to take care of a family again in her older age has left her ill-equipped to handle the additional expense of Frosty's surgery.
Can you find it in your heart to help this family?