Roscoe
This past April, Clarice found Roscoe huddled behind a bush in the corner of her yard. He was cold, hungry, weary, and guarded. "He would not even come out for food," she explained. "I was able to eventually lure him out with a trail of bacon bits (ET style) and into my garage right before the rain came down. I could not believe how quickly he warmed up to me after a little food, water, and a warm blanket."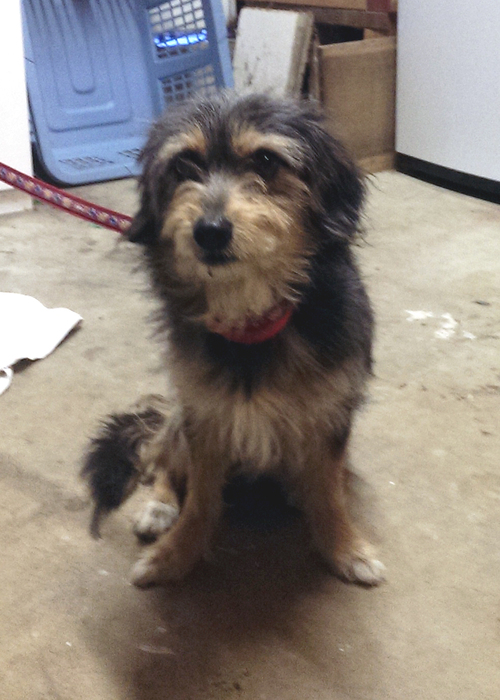 Clarice was sure someone had lost this sweet puppy. She took Roscoe to the local shelter to be scanned for a microchip, but they found none. She decided to leave him at the shelter just incase someone would come looking for him. The shelter waits five days for families to reunite with lost pets, then after that, they go up for adoption. Clarice kept checking, and no one ever came looking for Roscoe.
"As day 5 approached, I had decided to foster Roscoe while continuing the search for his family and find him a good home eventually if it came to that," said Clarice. "I had no intention of adopting a third dog, as we already have our hands full with the other two."
"When I called the shelter ready to take him home, I learned of his Grade 6/6 heart murmur. The shelter told us that he would be difficult to adopt out because of his medical condition, and would most likely be euthanized. The news saddened me. Someone so sweet and young deserves a chance, so I decided to take him home to see what I could do for him. I figured Roscoe deserved to have a happy life outside of confinement even if it's brief."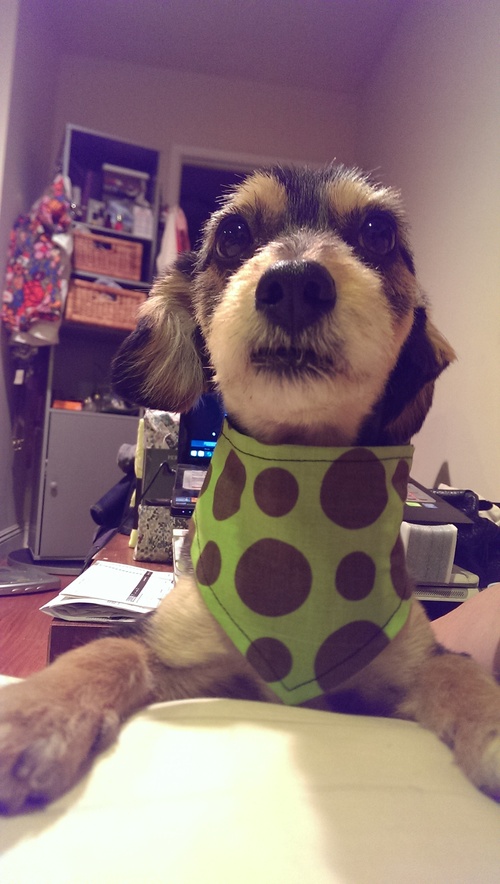 Clarice named Roscoe after the major street that runs close to her home. His nickname at home is "Sock Monster" because there is nothing he loves more than fresh-off-the-feet socks! His other favorite toys include bottle caps, apples that fall from the tree outside, and lava rocks from the back yard. He respects his older Shepherd mix sister, Ruby (10), and is "frienemies" with his older Dachshund brother, Peanut (13).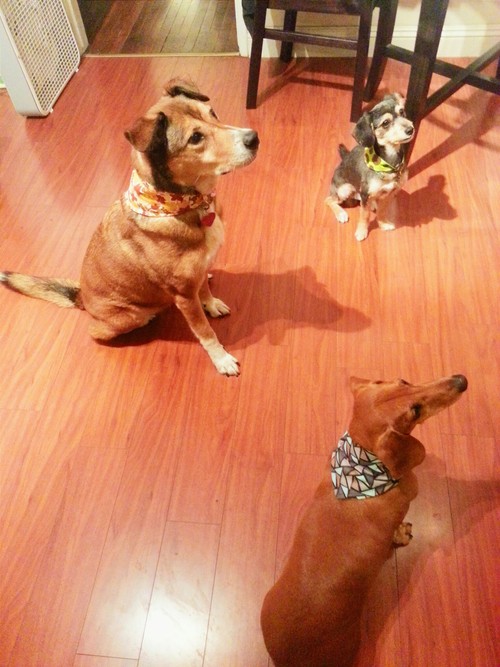 "When the cardiologist told us that Roscoe has a PDA and a very good prognosis in spite of the severity of the condition, I was elated and stressed at the same time. I was happy because Roscoe can have a happy, normal rest of his life. But stressed when I learned of the cost. I've had quite a few vet visits with the other two dogs over the year for age-related issues, and the costs add up quickly," said Clarice.
Clarice works hard as a dietician and makes a modest salary. She also supports her elderly mother who lives at home with her. Finances are extremely tight for Clarice, and Roscoe's life-saving PDA surgery will cost upwards of $4,000.
Can you find it in your big heart to help this sweet rescued boy have a chance at a decent life?