Cali
Cali is this sweet 1-year-old Maltipoo puppy who was diagnosed with a PDA , or "patent ductus arteriosis." Cali's mom became concerned when Cali started coughing and loudly breathing. She would sometimes have fainting episodes with excitement, though she didn't become completely unconscious.
Cali's mom noticed that her heart was racing more than normal, so Cali's regular vet referred her to a specialist. It was there that an echocardiogram revealed Cali's PDA, a condition her cardiologist recommended be operated on within one month to increase the odds of success and a good prognosis.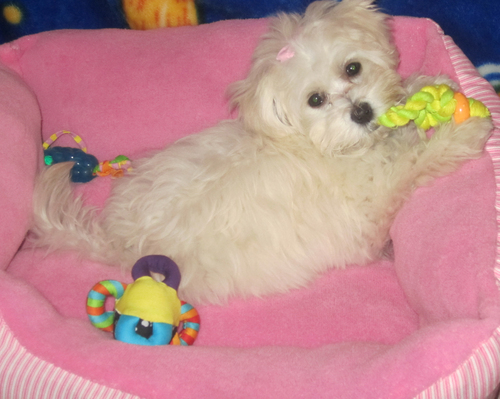 Cali's mom immediately set to work figuring out how she could afford the surgery, estimated to cost $1,745. She began her own fundraising campaign online, where she achieved a few hundred dollars worth of success. Her boss also let her begin collecting some donations at the front desk of the gym where she worked as a personal trainer. Cali often accompanied her to work, and many clients fell in love with her.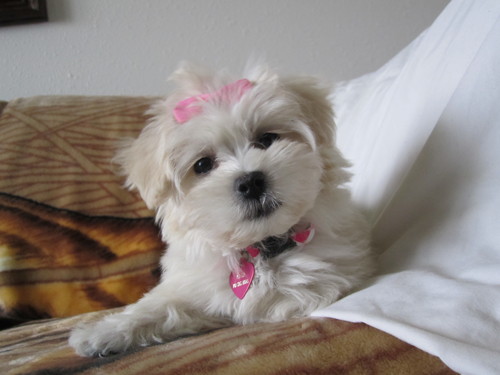 That's when Cali's mom found BHF by searching online. She applied in December, 2012, and was approved for an $800 grant in January. Jointly with Cali's mom, we set up a fundraising page on BHF's website to raise some additional funds for Cali to meet the $1,000 requested. We met our goal.
On June 17, 2013, Cali went in for surgery. The result of the visit to the doctor was disappointing. After the doctors looked inside Cali's heart, they discovered that her PDA was too complicated to be operable. Cali would have to live with her condition.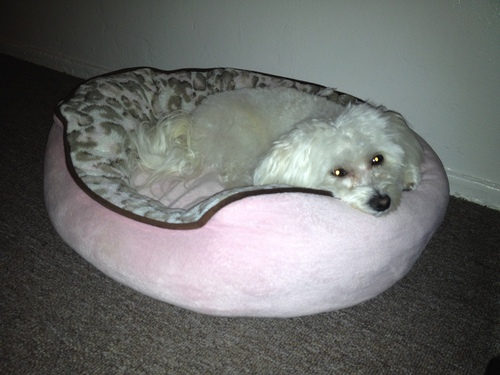 The doctors prescribed Cali Viagra to help strengthen her heart muscle and give her some stamina for the time she has left. Cali's mom reports that the new medication regiment is really helping Cali. She no longer shows in intolerance for exercise, and can frequently be seen running around the back yard with a toy in her mouth.