Karma
Like many other BHF applicants, Karma's story is that of a young puppy with a PDA.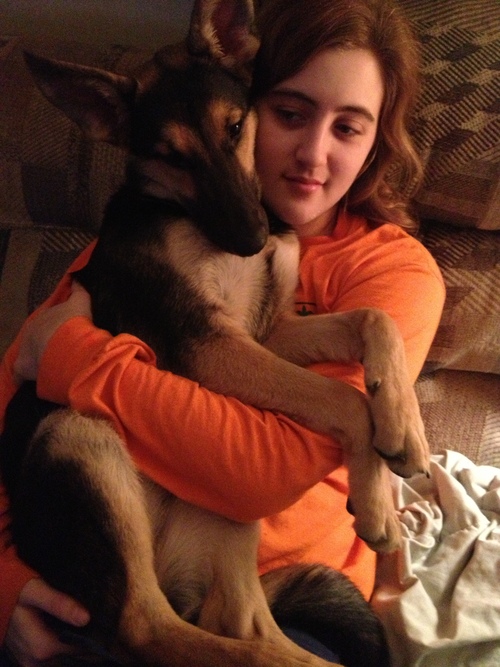 A PDA, incase you missed it, is short for Patent Ductus Arteriosis – a condition wherein the Patent Ductus, a blood vessel in the heart which is open when the puppy is in utero and usually closes after birth, remains open after the puppy is born. If not treated, puppies with PDA's usually go into Congestive Heart Failure and die during their first year of life. At just three months old, Karma's cardiologist, Dr. Eason, told us she was in danger of immanent left-sided heart failure.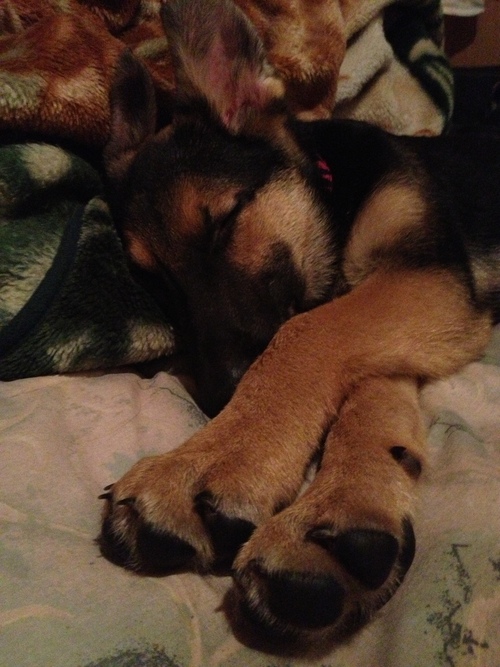 Surgery to fix a PDA is widely available, and also expensive. Karma's parents are an administrative assistant and a carpenter, and while they make enough to live, they didn't make enough to be able to afford the $2,300 surgery Karma would need to save her life.
Karma's parents were devastated by the news that their sweet puppy was suffering and could die because of their financial situation. That's when their cardiologist told them about The Big Hearts Fund. Luckily, we were able to help!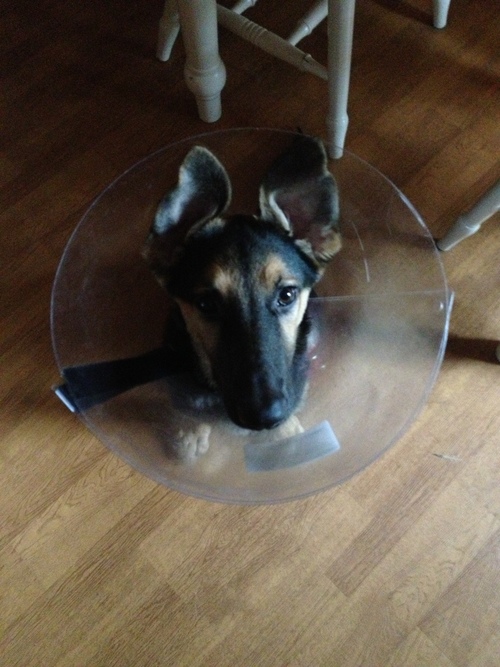 Karma underwent surgery to correct her PDA on October 24th. Today, she continues to grace her parents' life with the curiosity and joy that only a German Shepherd puppy can!